Mon, 13/11/2023 - 11:44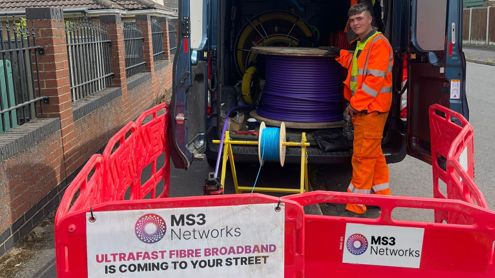 MS3 Networks has completed its network build in Scunthorpe, North Lincolnshire, covering 37,000 premises with its full fibre footprint. 
Those premises addressed can access MS3's ten-gigabit capable full fibre through one of over 30 channel partners that provide products and services through the altnet's network.
A report commissioned by MS3 from PMP Strategy estimates that the deployment of MS3's network across Scunthorpe could add up to 95 jobs to the wider community and £9m to the town's GDP.
CEO Guy Miller said: "We're on a rapid network deployment plan, which involves covering over 535,000 homes and businesses across the North of England by the end of 2025."