Mon, 13/11/2023 - 10:50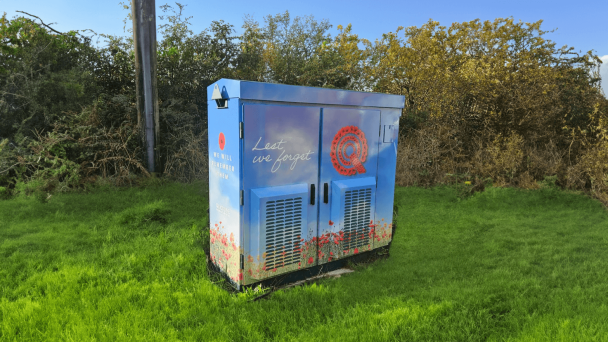 Quickline has marked Remembrance Day by decorating one of our broadband street cabinets in Carlton, near Selby in North Yorkshire, with red poppies.
The once green cabinet now showcases a poppy field beneath a serene blue sky and the words "Lest We Forget" and "We Will Remember Them".
The cabinet is the first in a series that is set to be revealed around Yorkshire and Lincolnshire in the communities served by Quickline.
The initiative will see Quickline asking community groups to nominate causes or events relevant to their area that can be used to wrap the cabinets.
Julian Chalk, our Head of Engagement and Enablement, said: "We have lots of these street cabinets across Yorkshire and Lincolnshire and we would love to work in collaboration with communities to embellish them and make them relevant to local people."