Mon, 5/12/2022 - 15:33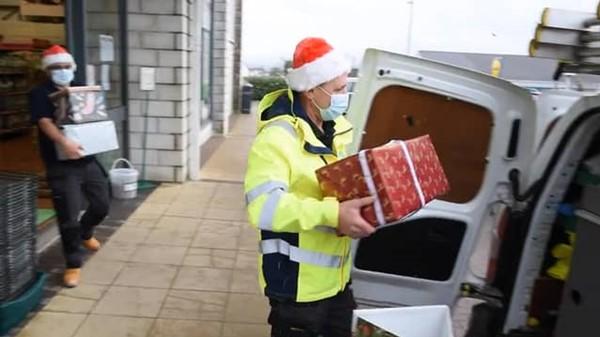 Wildanet is supporting the Cornwall Christmas Box appeal, which collects Christmas dinner in a box for distribution via Cornwall Council's social services, local foodbanks and other local charities to families who would not otherwise have a Christmas meal.
The appeal has been organised by the 3 Rivers Vineyard Church in Truro since 2002.
From its beginnings collecting about 100 boxes, it has grown to more than 3,500 boxes last year.
Last year, Wildanet's staff joined volunteer drivers in picking up the boxes for onward distribution. The team will be taking to the roads again this year.
Helen Wylde, Wildanet CEO, said: "There are significant disparities in wealth and opportunity in Cornwall, much of which goes unseen.
For us as a Cornish company, and for all our staff, we felt it was important to throw our enthusiasm and resources behind this amazing effort to bring Christmas to families that might otherwise go without."