Tue, 13/09/2022 - 09:34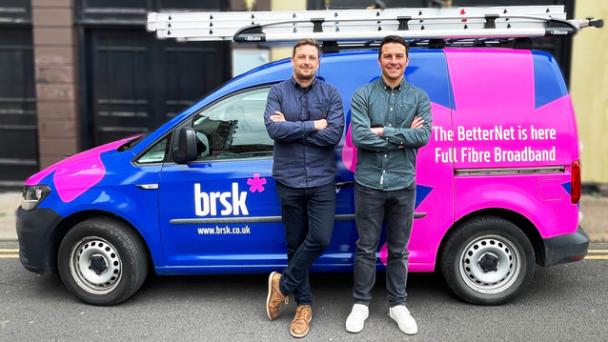 Alternative network broadband provider Brsk has secured up to £178m funding from Ares Management to support its UK full fibre broadband roll out.
Brsk started its network build in West Yorkshire, UK and has expanded its network across four regions covering a total of 70,000 premises passed within 18 months from launch. 
It is currently adding more than 10,000 premises per month with plans to double that build rate in the near term.
Brsk was founded by Giorgio Iovino and Ian Kock (pictured) in 2020, both founding members of Vumatel, now the largest fibre network in South Africa. 
Iovino commented: "This financing comes at an important time as we continue to invest in ramping up our build rate to expand our network and achieve our goal of one million premises passed. 
"We will continue to upgrade areas that are reliant on outdated copper connectivity and deliver full fibre broadband."