Wed, 14/12/2022 - 09:56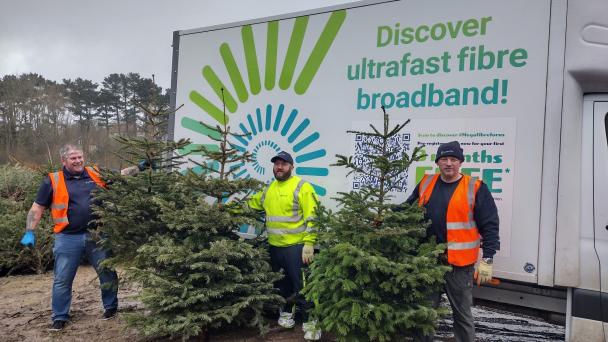 Jurassic Fibre volunteers will be taking part in Hospiscare's Christmas Tree Recycling fundraiser, which will aid the support of over 2,500 adults diagnosed with life-limiting illnesses every year across Exeter, Mid and East Devon.
Last year, the team helped Hospiscare to collect 1,211 trees across the region thanks to a team of 50 volunteers, raising over £16,000 for the local hospice charity.
Hospiscare is partnering with Just Helping to recruit volunteers for the festive fundraiser. The charity will work alongside Jurassic Fibre to log registrations, plan routes, and help fulfil Christmas tree pick-ups.
Sarah Howells, CCO at Jurassic Fibre, said: "2022 has been challenging for many facing the hardships of the cost-of-living crisis, which is why we're committed to giving something back this Christmas.
Jurassic Fibre's support for Hospiscare is part of its wider commitment to supporting the communities where it is rolling out fibre.
It has so far raised a total of £1,200 for charities based in their network roll-out areas of Devon, Dorset, Cornwall and Somerset.