Thu, 25/05/2023 - 17:15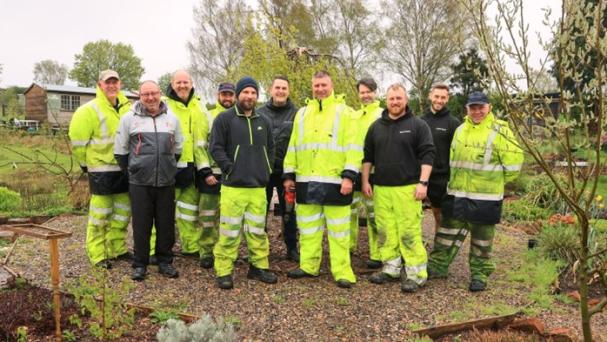 A team of 13 Openreach engineers volunteered their time to transform a community garden in Shipley, Derbyshire, where they are working to roll out full fibre.
The volunteers worked on repairing a shed roof, digging out a soakaway, helping to fit solar panels and connecting plumbing for a new kitchen. They also turned the compost heaps over, fitted new curtain poles, and helped install a new projector screen, which the garden had bought using local funding.
Openreach engineers can volunteer locally for three days every year, and the team chose to donate their time to the community initiative located between Derby and Nottingham.
Engineer Dan Inger said: "We're working in the area to make full fibre available, and we'd noticed the huge amount of good work that already goes on here. They do a great job in getting kids involved, have a sensory section to help children with autism and hold regular free open days for all ages.
"The day also had a special memory for us all, as we recently lost one of our teammates to cancer. We're planting a tree in the garden in his memory, along with a memorial plaque."