Mon, 16/01/2023 - 09:11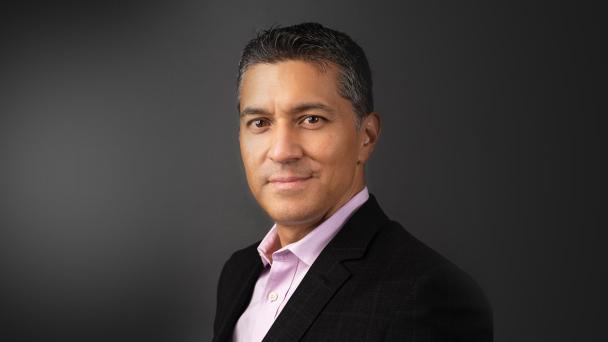 According to Netgem TV's MD Sylvain Thevenot the addition of TV packages can boost full fibre sales by up to a quarter, and he is urging altnets to differentiate through bundling 'Fibre with TV' as the race for connections heats up.
He notes that the industry's key players, Virgin Media, TalkTalk, BT and Sky are all well-versed in bundling television services and states that this has been key to their acquisition and retention rate.
Currently, 45% of broadband sales in the UK come with TV bundled and Netgem has found that its presence can increase fibre connections on an offering by 29%.
Sylvain Thevenot states: "Seeing how the big players operate in the UK, we have developed a TV alternative for small and medium altnets to add TV and WiFi Mesh to their FTTP with no added complexity whilst helping them convert their house passes into more customer connections."
This will be the next step-change for the fibre market as saturation drives players towards a value-add tipping point.
The latest ISPA's investor report found that backers, such as Infracapital and Cameron Barney, agreed that while ISPs can compete on fibre alone, they will need to look again at their overall offering as the market develops, be it TV services, voice, Enhanced Wifi, or Smart home.
Sylvain Thevenot adds: "For now the biggest competitive advantage is the reliability and performance of FTTP, but we are entering a period where value adds will be key. Altnets need to transform themselves and become a one-stop shop in the same competitive way as the larger players. To do this, they will need to simplify their pricing proposition by offering simple Bundles including value-added services such as TV, WiFi Mesh and voice."
Netgem currently has 15 fibre provider partners in the UK and Ireland such as Community Fibre, WightFibre, Brawband, Box Broadband, Octaplus, and more recently Lothian Broadband. 
Sylvain Thevenot states: "Our current priority is always to keep reinforcing the content offering of our Netgem TV service so that our ISP distribution partners can in turn boost their marketing and make the most of TV for their fibre sales."
The market's marketing deficiency
As an industry made up of new players and disruptors, many of the brands do not share the same market penetration that the big four have garnered over time through their content partners and marketing assets.
Sylvain Thevenot also believes that the industry's personnel are limiting marketing and sales efforts.
"As the altnets had to develop their network first, the initial focus was on obtaining the appropriate wayleave agreements and on building a reliable end-to-end network linked with relevant Billing & CRM systems, so there has been little focus on sales and marketing proposition development - to compete on the same level playing field with the big players" he said.
"This is why most of these altnets find it difficult to hit their sales targets and transform their huge footprint (house passed) into active sales, unless they heavily discount their Broadband plans - which is not delivering the returns that their investors expect from Ultrafast Fibre networks. Why selling 1GB at the price of a 38Mb, when bundling 4K TV services with a Multiscreen Mobile App reinforces the rationale and the value of moving to Full Fibre."
Sylvain Thevenot believes that a solution to this penetration issue lies in associating other large brand names to their new ISP brands via content partnerships, to compete on an equal foot with Sky, Virgin, BT, and TalkTalk.
He adds: "We can offer the same marketing assets that the big four regularly use in their campaigns due to our multiple partnerships with big content providers such as Amazon Prime Video, Rakuten TV, BT sport, BBC ITV and Freeview Play to name a few."
"Our Altnet partners can associate their new relatively unknown brands to these larger organisations and enhance their marketing campaign without having to spend resources and time in seeking contractual agreements with these million-dollar companies."
The company recently added 15 new channels following direct partnerships with entertainment houses such as Banijay and Narrative Entertainment, 30 games, and was one of the first to launch the new On-demand from ITV known as 'ITVX'.
"This came at a crucial trading moment with Black Friday and the run-up to Christmas and towards the January sales period for 2023, with a particular relevance during our times of wallet crunch where Altnets and ISPs need to emphasise more value than ever," he added.
Sylvain Thevenot joined the Executive Committee of Netgem in 2015, establishing the new Managed Services division in London focused on developing the end-to-end service business, initiated with EE TV.
This has now expanded to many more operator customers of Netgem, including TalkTalk TV 4K in the UK which endorsed Netgem TV as a very innovative, Tech savvy and agile partner
He has 25 years of international experience, built on strong leadership across both 'start-ups' and Fixed & Mobile Telecom operators.