Mon, 21/11/2022 - 11:05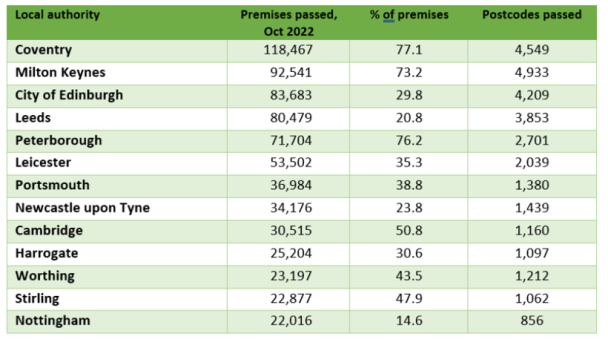 FTTP networks passed 41% of the UK premises as of the end-October 2022, up from 38% two months earlier.
This data comes from PointTopic's bi-annual report on the state of fibre coverage in the UK.
The report found that 29% of premises did not have access to gigabit-capable broadband, down from 30% recorded in August 2022.
FTTP coverage was below 20% of premises in 23% of local authorities and was 50% or higher in 26% of local authorities.
Customer choice continues to grow with 925K premises now having access to three altnets. Coventry is the most saturated area. More than 1.7m premises had access to two or more altnets.