Thu, 11/08/2022 - 11:24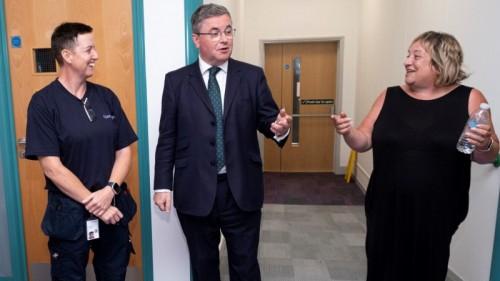 The new Secretary of State for Wales, Sir Robert Buckland QC MP visited Openreach's National Learning Centre for Wales to understand the process of training fibre engineers.
Across Wales there are around 160 Openreach apprentices currently going through their training
The multi-million-pound base in Newport gives both trainee and existing Openreach engineers the opportunity to learn in a replica street.
During his tour of the centre, the Secretary of State for Wales met with a number of apprentices including Mariaisabel Ferrandez who joined Openreach after several years working as an Emergency Ambulance Technician for the Welsh Ambulance Service.
"It's also been fantastic to meet new recruits and hear about the huge contribution they are making to our economy as they build the ultrafast network that we all need," said Buckland.