Mon, 18/07/2022 - 16:10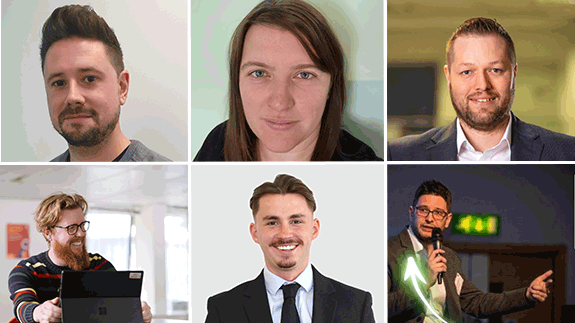 The demand for skilled workers continues to grow as altnets scale up their operations, but the limited labour market means attracting and retaining talent has become an industry-wide issue.  
Whilst skill shortages are not restricted to the fibre industry, the challenge for altnets is exacerbated by the unique skillset required for digital infrastructure projects. "Unlike the voice side of the telecoms industry, the need for certain skills is more of a prerequisite and businesses need a team that can hit the ground running," said Ollie Benn, Co-Founder of telco recruitment specialist Neoci.
Altnet's are competing for candidates across a multitude of roles. Sam Smith, Division Manager for Telecoms at Technical Resources states that FTTP Planners and splicers are in the highest demand amongst fibre providers and James Turner, Director of Telecoms at Navartis also notes that design roles are proving particularly hard to fill.
Richard Hutchinson, Head of Resourcing at CityFibre points to limited candidate availability of City Planners & Build Assurance Engineers.
This shows that the pool of talent is reducing and this issue is being compounded by the mindset shift in candidate retention caused by the pandemic. It is now far harder to poach talent from rivals as the organisations look to keep a hold of their best staff.
"Companies want to keep their best staff and are using salary increases and new contracts of employment to make them harder to move from their roles" added Benn. "At Neoci we have found that those candidates generally come at a higher premium and will have a far greater notice period."
So, the power is now in the candidates' hands and altnets must provide standout propositions if they want to attract skilled workers.
We asked several altnets what successful strategies they were putting in place to attract top talent.
Harriet Rabbitts, Talent Acquisition Manager at County Broadband, which is looking to double its workforce using local recruits, said: "This goes beyond high salaries and monetary incentives, it's about offering career growth opportunities and putting an emphasis on professional development through training.
"Businesses need to demonstrate a clear mission, values and passion to motivate candidates to become part of a thriving team.
Company leadership must lead by example and set out a clear roadmap and positive culture that prospective candidates can buy into.
Benn states: "Money is still the driving force for candidates, but there are some that buy into the vision and journey that the C-suite wants to deliver on.
"Clever benefits are also key to recruiting the best talent with holiday and pension top of the agenda."
Another such benefit a business can provide is hybrid working. Post-pandemic, many workers see the ability to work flexible hours and from multiple locations as a must, as opposed to an added benefit.
"New opportunities to work in more hybrid ways are inevitably changing the way people look for roles, we have embraced this by enabling staff to work around their home lives by living where they choose and opening more regional basis to facilitate hyperlocal working," said Jonathan Edwards, Talent and Culture Specialist Ogi.
Smith adds that the application process is also a key consideration for workers who may be talking to multiple altnets at the same time.
He states that unnecessarily slow interview processes will see companies losing candidates. "The most successful companies we see recruiting are the ones who conduct interviews within two or three days of application, and don't take a long time to give feedback or get offers out," he said.
"What is essential is having a powerful compliance capability or function that runs parallel to the hiring process. One of the other things we've seen is bar raiser interviews which get the candidate to speak to someone else in the business and moves them one step closer to the company they're interviewing for."
Whilst the focus of this article has so far been on skills it is important to remember that this is not the be-all and end-all for recruitment.
We noted that creating the right culture is key, but you must hire staff who fit this company identity.
Edwards said: "Ogi has focused on recruiting people rather than skills, acknowledging that a person's attributes are just as valuable as the skills they currently have.
"Believing skills can be taught, we recruit on the basis of potential, and 'added culture value' investing in training from day one and improving the likelihood of staff progressing as the business grows."
Edward's answer brings up a key topic around the importance of upskilling the staff that already exists within the organisation.
"Employers mustn't lose focus of their existing team and potential within. Training is essential for keeping people engaged and developing the skills needed for the growth of the business," says Rabbitts.
Internal training has the benefit of aiding existing staff whilst simultaneously demonstrating to prospective employees that they will be given development opportunities at an organisation.
Smith said: "We see that the companies with their own internal training capabilities are the ones who are really reaping the rewards by upskilling and reskilling internal candidates as well as creating an attractive part of the employer value proposition."
One example is CityFibre's training academies for its Planner & Build Assurance Engineer roles, to train people with no previous background into qualified planners and Build Assurance Engineers.
This programme runs over a six-month period and CityFibre expects to recruit approximately 100 employees over the next 12 months.
"This success has inspired us to expand our academies even further and we are about to launch a new programme to support our Installation Engineers role within our customer division," said Hutchinson.
Strong incentives, clear mission statements and a positive roadmap for development will help to ensure altnets are winning the talent war, but the UK will simply not hit its ambitious targets if there are not enough workers to go around.
These types of programmes will go a long way to helping solve the skills shortage and reduce the competition for talent within the industry.
Turner notes that these schemes are becoming more widespread: "There are some fantastic examples of ISPs, altnets and build partners investing, reinventing and reinvigorating their training offering through academies and physical assets to deliver world-class training to ensure 2030 is met by the right people with the right skills."