Wed, 13/09/2023 - 14:49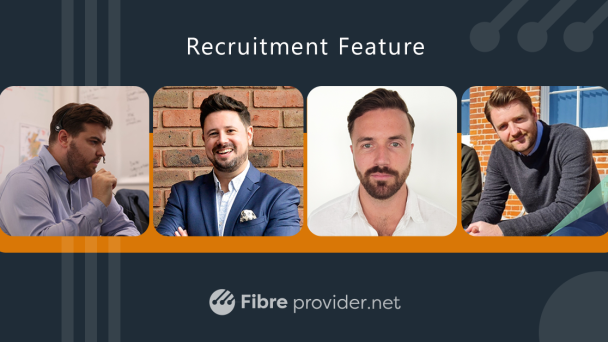 Altnet's recruitment priorities have shifted from network builders to revenue generators, driven by pressures from investors demanding ROI.
Will Godmon, Head of Fibre North at Hamilton Barnes noted: "The sales sector across all altnet's is growing rapidly due to the shift away from total homes passed (THP) and move towards total homes connected (THC).  Companies need to drive revenue to continue building their network and obtain further investment to realise their growth plans."
Specifically, recruiters have seen a surge in demand for Sales, Business Development and Marketing professionals (FYBA Recruitment, Technical Resources), Channel Managers (Neoci) and junior team members responsible for engagement, and door-knocking roles (Hamilton Barnes). "The preferred tactic for reaching customers is still having boots on the ground in residential areas to be able to engage with customers and educate them to the benefits of Full Fibre," said Joe Yates, Operations Director at FYBA Recruitment. "The issue with that is you need a lot of people!"
Oliver Tiernan, Service Delivery Manager at Technical Resources, claims that his clients who began looking for these roles as far back as last year are the ones who are now seeing the greatest success. Those less prepared are left vying for this sales talent, with over 100 altnets competing for limited resources.
The struggle to fill these roles is most pronounced among smaller organisations due to long notice periods and higher salaries offered by the bigger players. In Tiernan's view, the ability to adapt to a candidate's evolving needs remains a crucial factor in offsetting the benefits of scale: "Flexibility is still a massive thing for candidates, and we find the companies that are more receptive to flexitime, hybrid working and have flexible benefits packages are very popular with candidates."
Godmon notes that the key to attracting this top talent lies in offering well-defined career progression and pathways to subsidised training and accreditation. He said: "Candidates are typically jumping ship for new opportunities. The organisations who are attracting the best talent offer clear ways for employees to improve." He notes that the companies that excel in attracting talent also share a strong go-to-market strategy, a developed Corporate Social Responsibility and can talk to community engagement.
Darrol Stevens, COO at Neoci highlights the importance of narrative in attracting talent. Those altnets with a compelling story and demonstrable track record have a distinct advantage in the market. He said: "Neoci's priority is to convey to candidates the journey that an altnet is on, including its values, culture, leadership and vision." He notes that altnets should also be pushing this vision across social media, increasing brand awareness within the candidate pool.
In shaping a company image, longevity has emerged as a key factor, according to Tiernan. With a raft of recent redundancies, especially across engineering functions, candidates are focused on job security. He said: "When interviewing, candidates are more interested in hearing about the company's growth plan than ever before, they want to know that they aren't going to be in the same situation again six months down the line."
The build phase is far from over
The move to ramp up sales activity has played out over the last six months, with half a year of significant adjustment. However, the pendulum may have swung too far from building to selling when we consider that around half of UK premises still do not have access to fibre services. The job is by no means finished. Technical Resources sees that investor pressure is cooling down, and notes that many of its clients are looking to ramp up their build again.
The long-term picture, as the build does eventually wrap up, will see the focus begin to shift from building to maintenance and upgrades. Tiernan uses the following example. "If you think of Fibre as Plumbing and the UK as the house. The pipes haven't changed in 100 years, so you must replace all the pipes to bring the house up to the situation it needs to be. It would be a big job and once it's done, you won't have to redo the plumbing for another 100 years, you may just need to call a plumber out for any minor issues".