Fri, 9/09/2022 - 15:15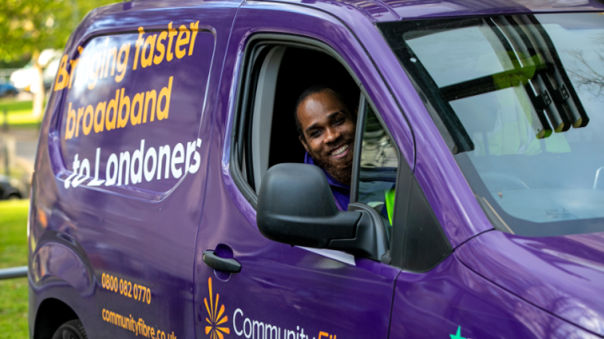 Community Fibre has partnered with Harrow Council to roll out full fibre broadband across the borough.
The new network build is expected to take two years and will start with council housing as part of a custom-built installation.
Fibre installation work has already begun on Northolt Road, South Harrow, and will continue onto Osmond Close.
As part of the investment, Community Fibre will provide a free 1,000 Mbps 100% full fibre broadband connection to Grange Farm Community Centre and Northolt Road Community Centre.
"We believe that everyone should have access to the best internet to ensure growth and greater opportunities for all," said CEO Graeme Oxby
"Closing the digital divide is our priority. Therefore, we are focused on accelerating our full fibre rollout to facilitate better internet for everyone supported by our Community Investments and Digital Ambassadors programme."
The build follows Community Fibre's announcement that it is on track to double its network target in London and will pass 2.2 million homes and businesses by the end of 2024.
As the broadband provider accelerates across the capital, the ISP will aim to serve more than half of the 3.7 million homes in the city.