Thu, 18/05/2023 - 13:41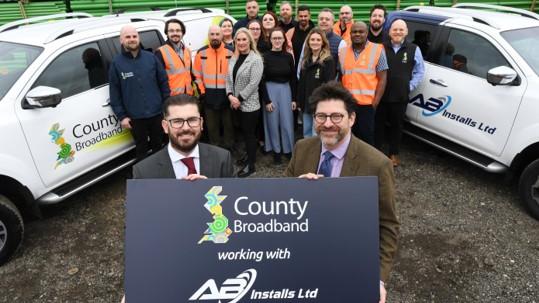 County Broadband has enlisted the expertise of civil engineering firm AB Installs to support its projects in villages across Essex and Suffolk.
The partnership will help County Broadband achieve its target of connecting half a million premises by 2027.
Lloyd Felton, Founder and CEO of County Broadband, said: "Their team has extensive technical experience delivering large-scale build projects and brings innovative solutions to connecting some of the hardest-to-reach communities.
"The East of England has always punched above its weight and is well placed to capitalise on the opportunities full fibre connectivity brings."
Alfie Beaney, director at AB Installs, added: "We have many villages already in build and are connecting more customers across the region daily."
This is the third new partnership announced by County Broadband following the appointment of Highway Workforce and NGE to build its new networks across Norfolk.