Thu, 22/09/2022 - 11:34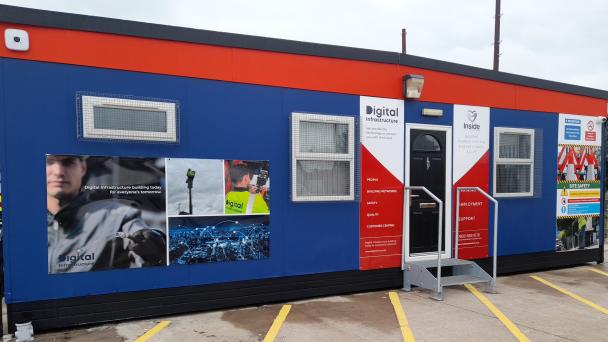 Digital Infrastructure has opened a training facility in Warrington to provide over 100 people per year with the qualifications needed for a career in the industry.
Supported by £100m in private funding from Basalt Infrastructure Partners, the 360 sqm development on the Sankey Valley Industrial Estate brings Digital Infrastructure closer to its ambitions of creating up to 500 engineering and white-collar positions by the end of 2022. 
The space features an outdoor street mock up, pole field, residential installation room and four classrooms which can be used by Digital Infrastructure's partners, suppliers, and competitors.
CEO Charlie Ruddy said: "The Government is aiming to have all UK homes connected to full-fibre broadband by 2028 and we want to be a part of that legacy.
"We are investing in the future of the UK's connectivity and for that, there needs to be a much larger talent pool to draw from, across the board."
Digital Infrastructure's programme has capacity for 32 students per day, and its courses last between six and 12 weeks.
The company is also working towards accreditation by City & Guilds, Smart awards, and PIA and is expected to upskill more than 50 learners by the end of 2022.