Tue, 14/03/2023 - 10:12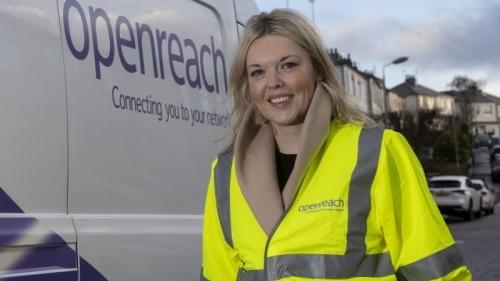 Openreach's £240m ultrafast broadband build now reaches 800,000 homes across Scotland.
Its engineers will extend the network in urban areas like Aberdeen, Edinburgh, Stirling and Glasgow and rural parts of regions including Fife, East Lothian, Highland, Aberdeenshire and Dumfries and Galloway during 2023.
Katie Milligan, Openreach CCO and Chair of its Scotland Board, said: "Around a third of the 800,000 homes and businesses now reached by our new Scottish fibre network are rural.
"We're connecting parts of the nation other networks don't reach, bringing an economic boost and backing rural communities."
In addition to its own full fibre build across Scotland, Openreach is delivering the Scottish Government's Reaching 100% contracts to upgrade more than 114,000 homes.
Research from the Centre for Economics & Business Research shows that connecting everyone in Scotland to fibre would create a £4.5bn economic boost.