Tue, 7/03/2023 - 15:18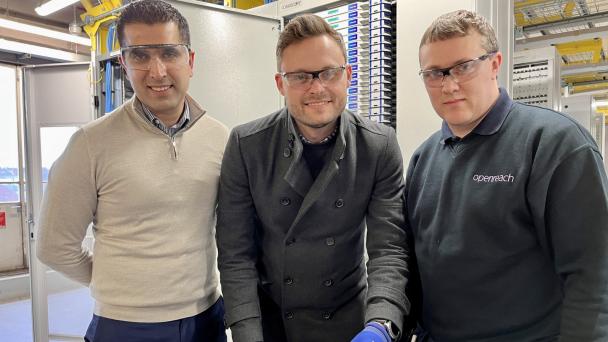 MP Ben Bradley was invited to visit engineers as they start building Openreach's fibre network across Mansfield.
He was shown how the new network is being built and tried his hand at splicing.
The tour began at the telephone exchange on Pelham Street where the network starts before moving to Deakins Court, a new build housing estate in Mansfield, where Openreach has begun passing premises.
Kasam Hussain, Openreach's regional director for Central England, said: "Our engineers work hard every day to keep communities across Nottinghamshire and the wider region connected and they'll be out in force to upgrade Mansfield to full broadband this summer."
Mansfield was included in Openreach's full fibre build in June 2021.