Fri, 17/11/2023 - 09:59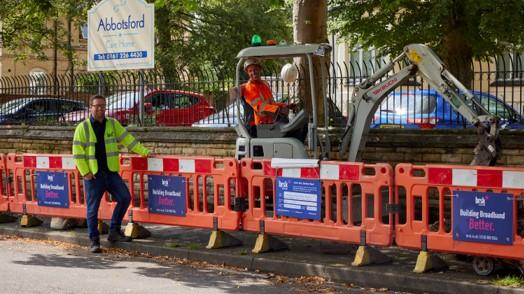 Brsk recently gave BDUK representatives a tour of its network in Greater Manchester, which recently passed 157,000 homes and grew into neighbouring Cheshire.
The altnet shared the lessons it has learnt from network building and explained how it selects build locations.
Brsk intends to cover almost half a million homes in the area with full fibre connectivity. It has so far passed 350,000 homes nationally, across Greater Manchester, West Yorkshire, the West Midlands and Lancashire.
Greater Manchester Regional Head, Gareth Cornelius, said: "It was great to welcome the team from BDUK to learn more about our journey, and the challenges we face when building full fibre networks at scale and we hope this visit can lead to us working closer with BDUK in the future."