Fri, 17/03/2023 - 10:21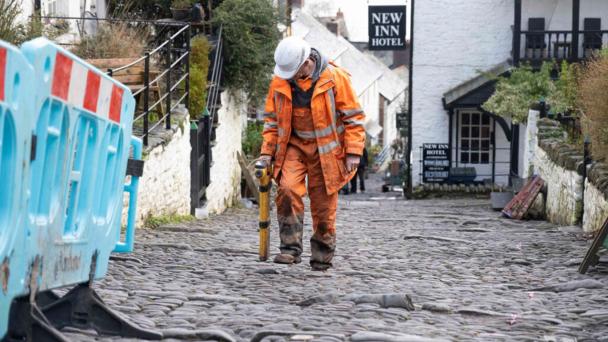 Airband is completing a challenging installation to bring fibre to 300 people in the cliff-top area of Clovelly in Devon, one of the UK's only privately owned villages.
This is part of its ongoing work with Connecting Devon and Somerset, the largest publicly subsidised rural broadband programme in England.
Managing the installation on a 1.5km hill, the altnet is using mechanical buckets for removing the spoil, meaning around 500 trips will have been made up and down the hill, totalling 700 hours of work. 
With almost every property being Grade 2 or 2* listed, the altnet is adhering to strict restrictions to maintain the historic character of the buildings.
 In these efforts to preserve the environment and maintain the area's character, Airband must put back each of around 12,000 street cobbles exactly how they were.
Airband MD Red Peel said: "At Airband we take pride in bringing connectivity to rural areas across the country.
"Through offering Airband's high-speed broadband and concealing the fibre optics under the famous cobbled street, we are able to remove unsightly telegraph poles in the future, extend the work opportunities in the village, and future-proof our properties."